The University of Notre Dame's undergraduate business program was ranked #1 in the U.S. by Bloomberg/BusinessWeek in 2010 and again in 2011. For a second year, the Li Ka Shing Foundation is committed to supporting one full, merit-based scholarship for applicants to the University of Notre Dame from Greater China entering the University of Notre Dame's undergraduate class in 2012. As part of the Greater China Scholarship program, additional merit-based scholarships are awarded to outstanding applicants. Students interested in any major or majors are eligible to apply. Financial aid is also available to eligible applicants.
Congratulations to the scholarship winners in 2011!
Ms. Ying Ying Mak (Hong Kong, Saint Paul's Secondary School)
Ms. Nuohan Zhang (Beijing, The High School Affiliated to Renmin University of China)
Ms. Huili Chen (Guiyang, Guiyang No. 6 High School)
GREATER CHINA SCHOLARSHIP PROGRAM
To be eligible, applicants must apply to the University of Notre Dame by December 31, 2011 and currently reside in China, Hong Kong, Macau, or Taiwan.
The full scholarships cover the total cost of attendance at the University of Notre Dame, including tuition and fees, room & board, books and supplies, transportation, and living expenses for all four years of attendance. The total value of each scholarship is in excess of US$200,000.
The successful scholarship applicants will demonstrate exceptional academic achievement, a strong commitment to the betterment of society, and a promising capacity for global leadership.
University of Notre Dame in the Rankings
Notre Dame is rated among the nation's top 25 institutions of higher learning in surveys conducted byU.S.News & World Report, Princeton Review, Time, Kiplinger's, Kaplan/Newsweek, and others.
Top ten List of Parents' "Dream Schools" by Princeton Review.
#19 U.S. News and World Report's national universities 2011.
#1 Undergraduate business program in the United States by Business Week/Bloomberg 2011.
#1 Undergraduate college for producing CEOs of the 100 largest U.S. financial firms, according to Bloomberg News.
#2 Percentage of undergraduates who study abroad (58%) in U.S.News and World Report's top 20.
#2 Career Center in the United States by Princeton Review 2008.
#3 Graduation rate (95%) nationally.
#4 Undergraduate Teaching at national unversities by U.S.News and World Report 2011.
#6 The Wall Street Journal's "Best Executive MBA Programs 2010."
Network of 270 alumi clubs- including 52 international clubs- most extensive in higher education.
#8 According to payscale.com, Notre Dame graduates without advanced degrees have a mid-career median salary of $121,000, which ranks as the eighth highest of American colleges and universities.
#8 Notre Dame ranks No. 8 in degrees earned by Fortune 500 CEOs, according to the U.S. News & World Report study of the educational backgrounds of 2010's Fortune 500 CEOs.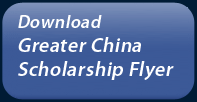 "Notre Dame represents much that is best and most generous in the American tradition."
Kofi Annan, Former UN General-Secretary
"The University of Notre Dame provided me with an exceptional education for my entire life. I was not only trained academically, but I was also taught how to be a person with strong integrity. In addition, Notre Dame's family atmosphere is something I have never forgotten and never will forget."
Dr. Yijian Gu, Former Secretary-General of the Chinese Academy of Sciences and 1950 graduate of the University of Notre Dame
"Chinese students will love the family atmosphereNotre Dame offers, and it's a great investment in developing personal character and values. As the top-ranked undergraduate business school, Notre Dame is an excellent value, preparing you for the future modern world, with all its challenges and adventures."
Jim Gradoville
Jim Gradoville, Notre Dame Graduate and China Country Representative, World Wildlife Fund
Learn More